The eco-biodegradable earbuds and charging case, plus 13mm bio-cellulose speaker drivers are made using certified compostable plastic.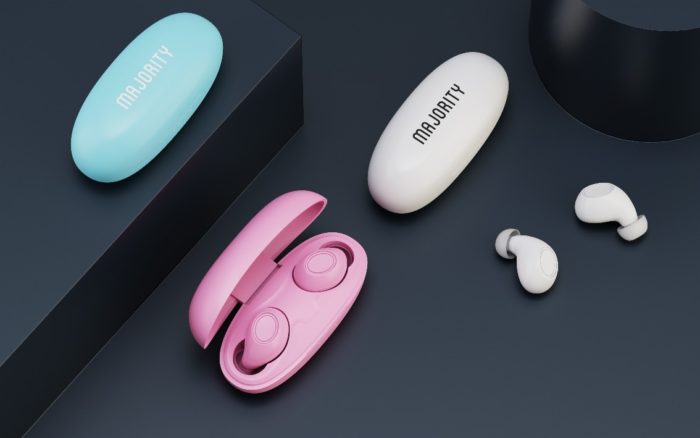 About Majority:
From a living room in Cambridge to over a million homes across the globe, Majority was initiated from the idea that there could be a product that is suitable for everyone and enjoyed by all. A consumer electronics company offering a range of radios and home audio products that never compromised on great features and sound quality, Majority is now in over a million homes and has high ambitions to be one of the greenest tech companies on the planet by the year 2023.
Features:
30hrs Playtime
Eco Biodegradable Earbuds
13mm Bio Cellulose Speaker Drivers
Bluetooth 5.3 Connectivity
Built-In Microphone
Secure Fit- x3 Ear Tip Sizes
Button Control
Fast Charging
Dimensions: Earbuds 29mm x 17mm x 13mm; Charging Case- 80mm x 34.8mm x 33mm
Weight: Earbuds- 43g; Earbuds in Charging Case- 48.3g
Available in Blue, Pink and White
Majority, the consumer electronics brand known for its innovative products, is today proud to announce the launch of its latest offering, the Tru Bio True Wireless Earbuds. Designed with both the environment and audio quality in mind, the Tru Bio delivers exceptional sound and a sustainable design.
It's no secret that Majority care about the environment and it is now creating products to help the company reach its goal of being the first carbon-neutral audio brand. Thanks to the eco-biodegradable earbuds and charging case, plus 13mm bio-cellulose speaker drivers, made from certified compostable plastic, the Tru Bio earbuds are just that. A product to enjoy, be used and eventually recycled without affecting the environment.
Not just environmentally friendly, the Tru Bio TWS earbuds also pack a punch with dynamic drivers to deliver a balanced sound signature with deep bass and clear highs, whilst Bluetooth 5.0 technology ensures a stable and fast connection, providing a seamless listening experience. For gaming, the earbuds also possess an ultra-low game latency of 55-70m/s for minimal delay.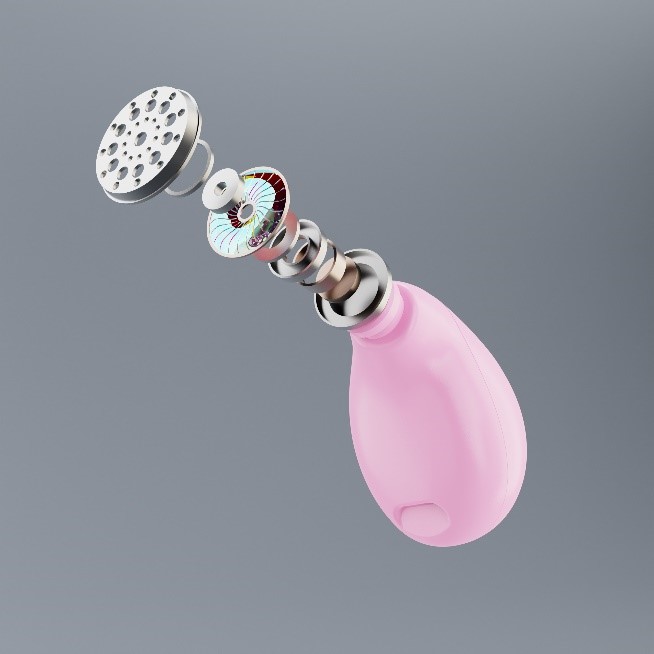 Weighing in at only 43g, the Majority Tru Bio Earbuds are lightweight and ideal to throw in any bag or pocket – the 80mm case uses up less space than a tube of lipstick! The petite ergonomic earbuds measure just 29mm x 17mm x 13mm (L x W x H) to ensure they are comfortable and secure to wear and they also come with three sizes of silicone ear tips (Small, Medium & Large) for a custom fit. The IPX7 rating also makes them waterproof and sweatproof so they are great for use during any activity.
For those on the move, the built-in microphone enables users to enjoy clear and concise phone calls with a simple press of the handy button control on each earbud. The Tru Bio also boasts an impressive 30 hours of playtime from one single charge and, when running low, a short 30 minutes of charge can provide up to 2 hours of listening time for those impromptu trips or gym sessions. Simply connect the USB-C cable, charge the Majority Tru Bio, and experience the amazing quality.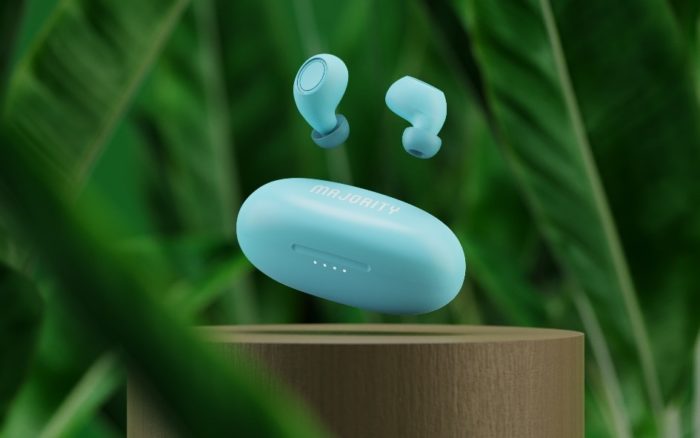 The Majority Tru Bio Earbuds are available for £34.95 from Amazon and the Majority website.
Plant a tree in the Majority Forest.
As well as creating sustainable products and giving back to the environment, In 2021, Majority also launched the Majority Forest with Ecologi, a reforestation organisation to work towards a climate positive future. To work towards a climate positive future, Majority are planting trees in the Majority Forest and contribute towards many sustainable projects to service local communities including protecting the Amazon Rainforest in Brazil and generating solar power in Tamil Nadu and Telangana, India.
As of February 2023, Majority have planted 435,735 trees and removed 485.55 tonnes of CO2 emissions from the atmosphere.